Margaret in her own words…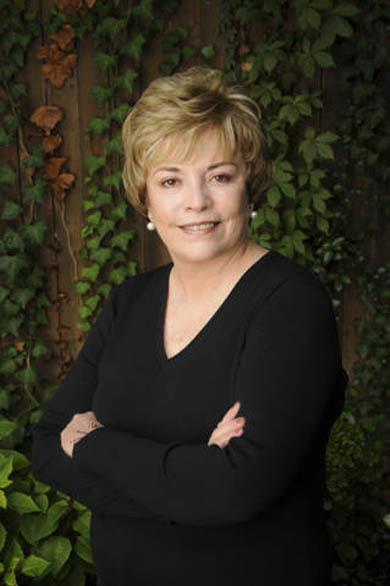 I come from two worlds.  I was born in Venezuela and moved to the United States at age 15.  My father, a native of Illinois raised in Texas who married my mother, a Venezuelan, relocated us to Dallas, Texas, to open new opportunities for the family.This, indeed, happened to me.  So far, I have created an accomplished life as a mother (John and Veronica), author, attorney and community activist.
With the help of student loans, part time jobs, and small scholarships, I was able to obtain a Bachelor of Arts in Latin American Studies and a Doctor of Jurisprudence from the University of Texas at Austin.  When I opened my law practice in Dallas, I began to concentrate my attention on immigration and nationality law.  I was one of a very small group of lawyers who spoke Spanish fluently and knew the culture of Mexicans and Central Americans who were fleeing from poverty or persecution in their homelands.
All of these circumstances led to a very active immigration practice and to social activism in north Texas as well as beyond our borders.
Boundaries are needed but are artificial, especially those that we build to stay away from an open dialogue about ourselves, with each other, with the past and with the future.
The synergy between being an author of novels and being a lawyer is strong.  My role as a legal advocate and community catalyst evolved to self-published author in 2005 after years of quietly nursing a passion for uniting the Americas through my books.
I wanted to break through the wall of old mindsets imposed by culture, language, religion, and by everything else that prevented an open dialogue as a foundation for alignment.  Above all, I wanted to peel away those biases that have practically destroyed the dignity of our true heritage and caused the genocide of millions upon millions of indigenous people.  Anglo America has been as guilty of this as well as Spanish and Portuguese America.  Everyone should take responsibility for this.
This inspiration has guided me to write three books which appear to be different but are part of the flow of a story which has been forgotten or hidden. "The Spirits of Venezuela" introduces the reader to Venezuela's Indian and African spiritual underground.  My second book, "The Song of the Goldencocks," is a historical novel drawn from the accounts of several high-profile asylum clients who fled neo-fascist elements in Argentina, Chile and El Salvador. In "The Path of Lord Jaguar" I combined both historical and spiritual elements in recognition of the diversity of immigrants who have come to the United States, loaded with lessons to be learned by the rest of us. My most recent book "Bolivar's Heart" talks about human trafficking and revisits the figure of Simon Bolivar.
As I do research for, or write, future books, it is always with an eye for invisible connections that tell a moving story about the Americas.
---
The author in the words of the Mexico Institute